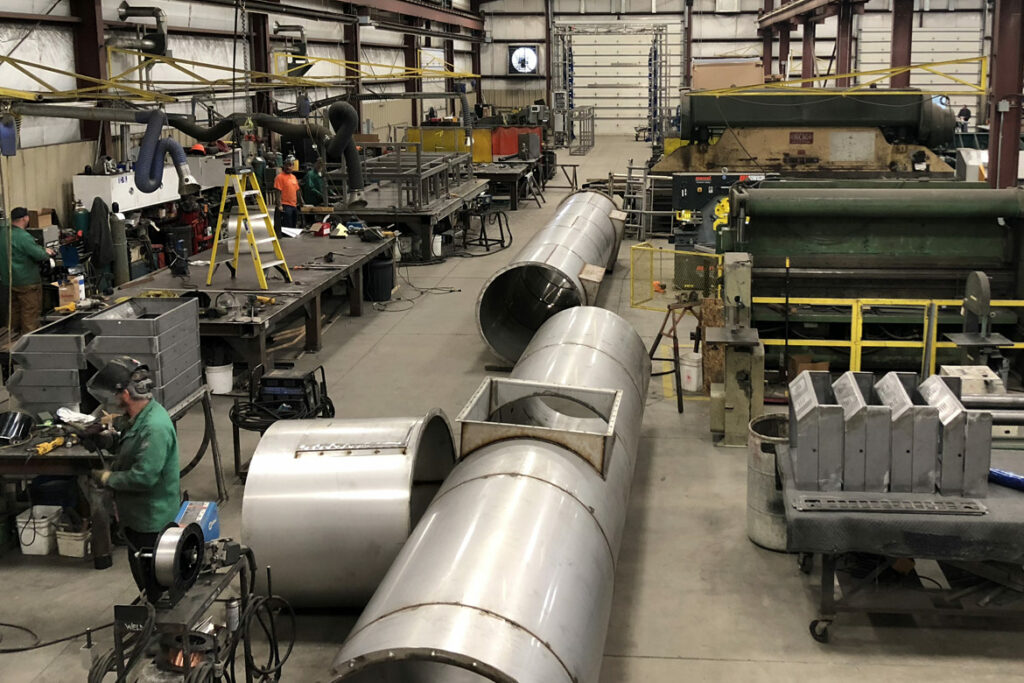 Metal 
Fabrication
Whether you're in need of a storefront sign, a handrail for your deck, stairs or something unique, we've got you covered. From concept to completion, our certified team of professionals works with you to make sure your project is completed to your satisfaction.
COMMON PROJECT TYPES:
Architectural Support Beams
Exterior Wall Panels
Building Trim & Accents
Kitchen Backsplashes
Mezzanines & Platforms
Fireplace Surrounds
Vehicle Truck Beds & Customization
Business Signage
Stairways & Hand Rails
Stainless Steel Tables & Countertops
Welding Services
Need quality welding on a project of your own? Our certified welding fabricators also offers on-site services including: ARC, MIG, TIG, and Oxy Acetylene welding.
COMMON PROJECT TYPES:
Bridges
Vehicles
Watercraft
Residential & Commercial Buildings
Heavy Equipment